VECCHIA CANTINA DI MONTEPULCIANO
WINE PRODUCTION AREA
Cooperativa Vecchia Cantina di Montepulciano boasts around 400 member estates with an approximate total of 1000 hectares of vineyard, between the provinces of Siena and Arezzo in Tuscany and Perugia in Umbria.
The area is characterised by a geological substratum consisting mainly of marine sediments from the Pliocene and ancient Pleistocene ages. In the higher areas of the territory of Montepulciano, the soils are rich in sand, while at lower altitudes they are clayey-silty, medium-textured or loamy and sandy-clayey.
The climate is typically Mediterranean, with little rainfall in the summer months.
The altitude of the vineyards is between 250 and 550 metres a.s.l.: they lie mainly on the gently rolling hills that embrace the Val di Chiana, as well as on slightly sloping ground and, to a marginal extent, on the plain.
The vineyards are cultivated using the espalier system, with spurred cordon vine training, Guyot, double Guyot and G.D.C. The agronomical techniques adopted by the producers can be the same or different from vineyard to vineyard, from producer to producer or from zone to zone: the common aim is the achievement of the vegetative-productive balance of the individual vines, to harmonise the grapes and improve their quality.
The main grape variety is Sangiovese, known as "Prugnolo Gentile" in Montepulciano. Typical local varieties and other red grapes such as Merlot, Cabernet Sauvignon, Cabernet Franc, Canaiolo nero and Colorino are also cultivated. White wines and Vin Santo are made from Chardonnay, Grechetto, Trebbiano and Malvasia Bianca Lunga grapes.
AMPELOGRAPHIC BASE OF THE GRAPES
RED GRAPE VARIETIES - HECTARES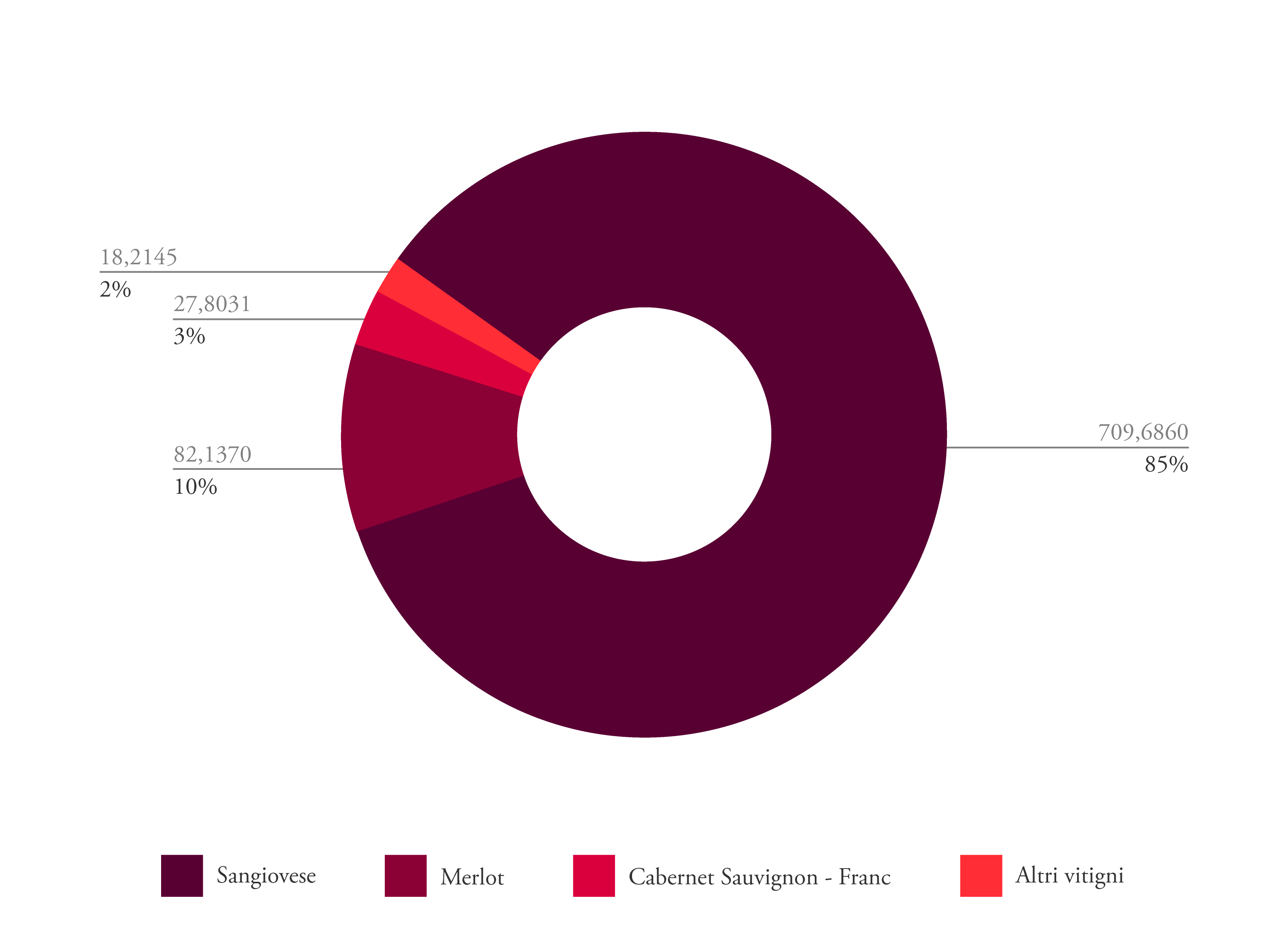 WHITE GRAPE VARIETIES - HECTARES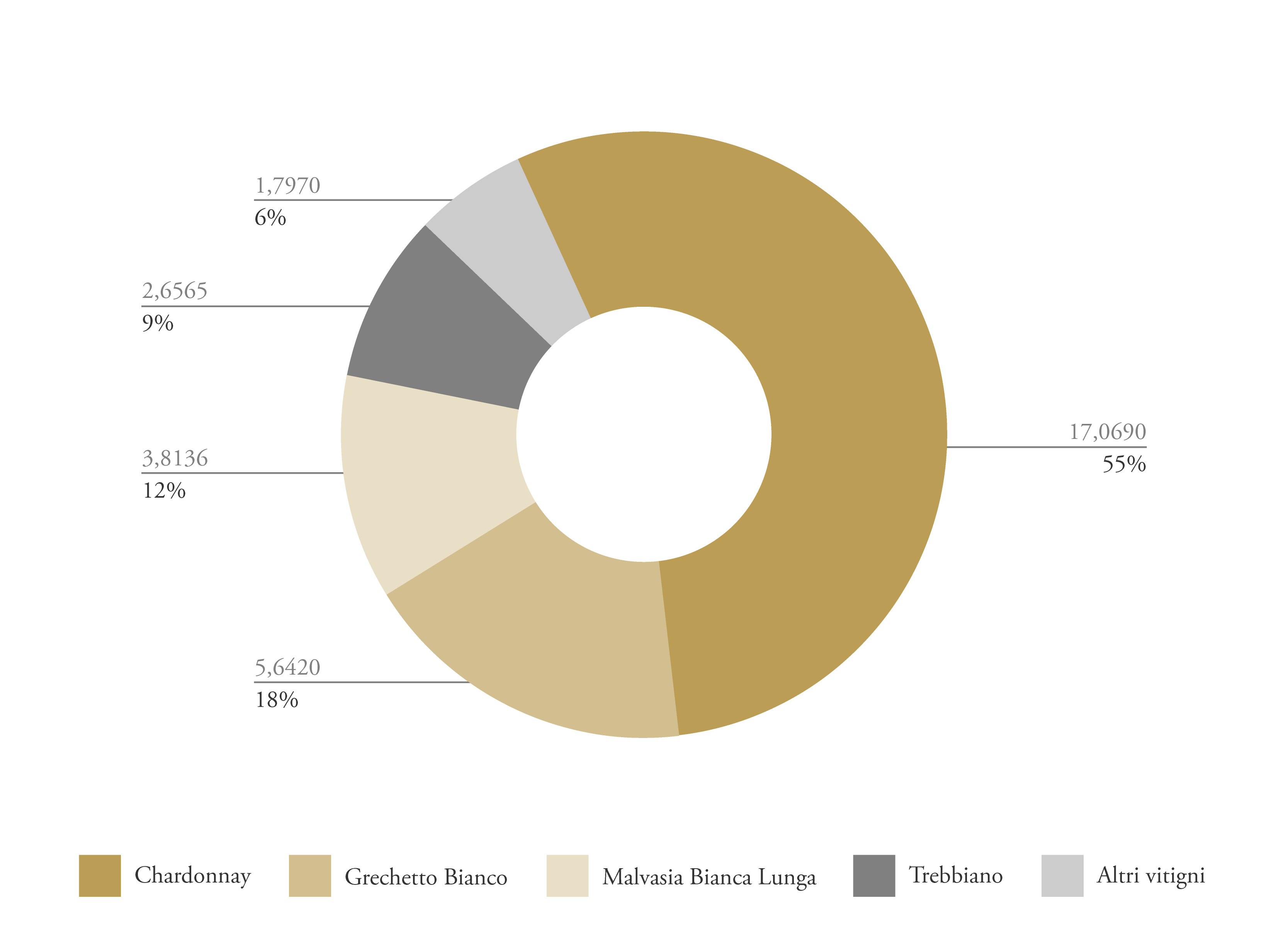 MAP OF THE MONTEPULCIANO PRODUCTION ZONES OF OUR PRODUCERS